We are thrilled to present to you three new and growing programs that help to empower Kenyan villages. Whether your interests lie with volunteering, donating, or fundraising, you can be part of a sustainable solution!
Environmental Youth Action Corps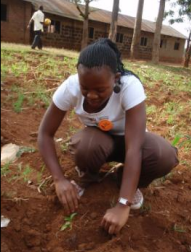 Environmental Youth Action Corps (EYAC), launched in Dago Village, Kenya, trains local youth to protect natural resources. Using their new knowledge, they enlighten others about human-caused sources of pollution such as improper battery disposal, burning plastics, farm chemicals and the effects on public health. EYAC also plants trees purchased by donors and Village Volunteers.
When training is successfully completed, each participant takes a pledge of advocacy, earns a certificate and button proclaiming them "Earth's Caretaker" and is given an environmentally friendly solar flashlight.
Act Now! Apply to volunteer today or donate a tree!
Youth Outreach Mentors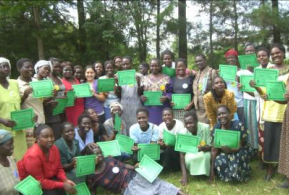 Youth Outreach Mentors (YOM), founded by alumni Devon de Lena, empowers, inspires and educates youth on HIV/AIDS prevention, gender equality and healthy lifestyle practices. During her second trip to Kenya, volunteer Caroline Cardosi joined the YOM team and trained over 300 mentors: 45 USAID health care workers, a group of male construction workers, and a very ambitious youth group in Dago that has since registered officially with the Kenyan government. Mabel Nakyazze is the now the new YOM country coordinator.
You too can make an impact. To be a Youth Outreach Mentor in either Ghana or Kenya, apply today!
Feed Villages Starts "Teach to Learn" Project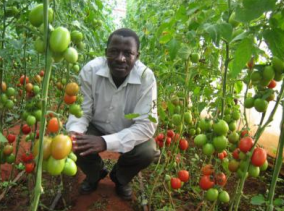 Pathfinder Academy students will soon take part in a "Teach to Learn" Project headed by Joshua Machinga of Kenya's Common Ground Program. They will teach in April, August and December at the newly purchased Feed Villages demonstration farm in Kiminini as well as in local communities. Additional Feed Villages sites are developing through Village Volunteers' partners. Food grown at the Feed Villages demonstration garden is donated to local feeding programs and schools.
Apply to volunteer or donate to Feed Villages by specifying the "Teach to Learn" project!